EXAMPLE Housekeepers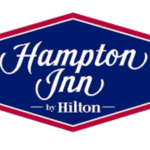 Website Hampton Inn Florence Midtown
Hampton Inn Florence Midtown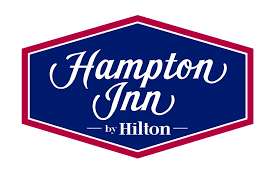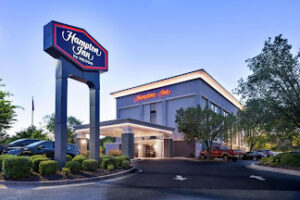 The primary responsibilities of the Housekeeper is to maintain clean and attractive guest rooms while following company standards and safety/security procedures.
ESSENTIAL DUTIES AND RESPONSIBILITIES
Guest Service
• Maintains guest service as the driving philosophy of the operation
• Personally demonstrates a commitment to guest service in responding promptly to guests' needs
• Committed to making sure every guest is satisfied
• Meets or exceeds guest satisfaction measures
• Ensures hotel standards and services contribute to the delivery of consistent guest service
• Implements and practices guest service initiatives and performs to company standards
Housekeeper Duties
• Thoroughly clean and re-stock guest rooms.
• Complete all pre-cleaning duties, including but not limited to guest supplies, cleaning supplies, and linen for housekeeping cart set up.
• Remove all trash and dirty linen from all guest rooms.
• Keep hallways, public areas, and closets clean, neat, and vacuumed.
• Prepare housekeeping cleaning cart for next day's use.
• Responsible for timely and proper cleaning of guest rooms on a daily basis.
• Make beds
• Vacuuming.
• Dusting
• Room setup.
• Cleaning guest bathroom up to hotel standards
• Approach all encounters with guests and employees in a friendly, service-oriented manner.
• Maintain regular attendance in compliance with Company Standards, as required by scheduling, which will vary according to the needs of the hotel.
• Maintain high standards of personal appearance and grooming, which include wearing the proper uniform and nametag when working.
• Comply at all times with Company standards and regulations to encourage safe and efficient hotel operations.
• Other duties as required
QUALIFICATIONS
To perform this job successfully, an individual must be able to perform each essential duty satisfactorily. The requirements listed below are representative of the knowledge, skill, and/or ability required. Reasonable accommodations may be made to enable individuals with disabilities to perform the essential functions.
EDUCATION and/or EXPERIENCE
• High school diploma or GED preferred.
• No experience necessary, but previous experience is helpful.
• Must be a team player.
REASONING ABILITY
Demonstrate the ability to anticipate and solve practical problems or resolve issues.
CERTIFICATES, LICENSES, REGISTRATIONS
None required at this time.
PHYSICAL DEMANDS/ WORK ENVIRONMENT
The physical demands described here are representative of those that must be met by an employee to successfully perform the essential functions of this job. Reasonable accommodations may be made to enable individuals with disabilities to perform the essential functions.
• Individuals may need to sit or stand as needed for an extended period of time
• Reaching above shoulder heights, below the waist or lifting as required to store materials
• Proper lifting techniques required
• Lift, carry, push, pull, or otherwise move objects over 50lbs
• Ability to use various EQP, vacuum cleaners
• Work independently with limited supervision.
• Must be able to work with various cleaning solutions.
• Physically able to do cleaning, lifting, bending for extended period of time
Join this exciting hospitality team at Hampton Inn Florence Midtown today and jumpstart your career today!